Tips For Moving Over the Holidays
Posted by James Miri | December 20, 2014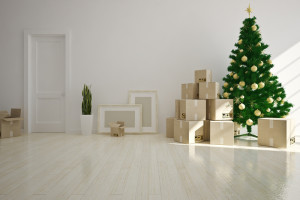 Moving to a new home can be overwhelming any time of the year, but moving during the months of December and January can be especially hectic. While a holiday season move might not be ideal, it's not the end of the world. Here are a few tips to keep the holiday spirit during a move:
Decorate! Just because you're moving doesn't mean you can't keep the holiday spirit alive this season. Decorate your home as you normally would, but continue to pack up your belongings. Prioritize your packing so that your holiday goods are the last items to be packed up. It might be a good idea to keep a minimal amount of housewarming items like family photos out, to give your home a warm, holiday feeling.
Wait until after the celebrations. If possible, it's good to wait until after the holiday to move into your new home. The week between Christmas and New Years is relatively relaxed, as many people have taken off work to spend time with family and friends. Not only will this time frame make your move more relaxed, you can convince family or friends in town to help you!
If you must move mid-holiday…Leave holiday decorations up in your living or family room so that it feels like you're "home for the holidays." Pack up the decorated room the day before you move out and upon moving; decorate a room in your new home so that your family can still be festive.
At WG Storage & Delivery, we understand the importance of the holidays and we ensure that our moving and storage services meet the needs and time constraints of all our clients. We'll make your move easy so you can focus on what's important. The holidays are a time to spend with family and friends. Don't let your move deter you from celebrating with loved ones this season!
« Blog Home